Partnership
Faith Heights Multi-purpose Center
The Faith Height Multiplex is a vision God gave to us to build. The Faith Heights Multiplex Center is a 12-storey building that will positively impact our city. It will have the following features among others:
A 20000 seater auditorium for services
A library
A gym
Bible school
Dormitories for bible scholars
Administration offices
Partner With Us Today!
Impact the world today. Partner with us in transforming lives through the Word of God. If you are in Zimbabwe, or can access Ecocash, use our merchant code: 30426 or call us on +263-783017896.

To Our Partners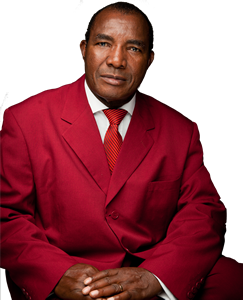 I would like to express my deepest gratitude to all our partners for the great work you are doing in partnering with us. I can confidently say we are fulfilling the great commission. We are touching lives through our outreach programmes, which include, the television programme, website, social media, Colleges and High Schools ministry. We have built schools and desire to continue building infrastructure that will provide basic human needs like education and health facilities. We are receiving great responses and miracles are happening even in places that we didn't expect to reach. God is doing great works in our generation.

I would like to encourage you to continue supporting us. If you have not registered yet call our numbers +263-4-753660, or email us: info@bishopmanjoro.org