About The Bishop - Family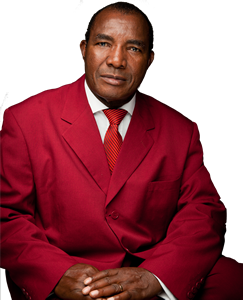 Bishop Dr. B. Manjoro was married to Prophetess Dr. A.C Manjoro for 42 years (m.1974-2016) until she went to be with the Lord (d. Apr 2016). Their marriage was blessed with 3 children, all of whom are pastors and are actively ministering to the Lord. They were also blessed with six grandchildren. Bishop Manjoro is the founder and president of Faith World Ministries and Bible College.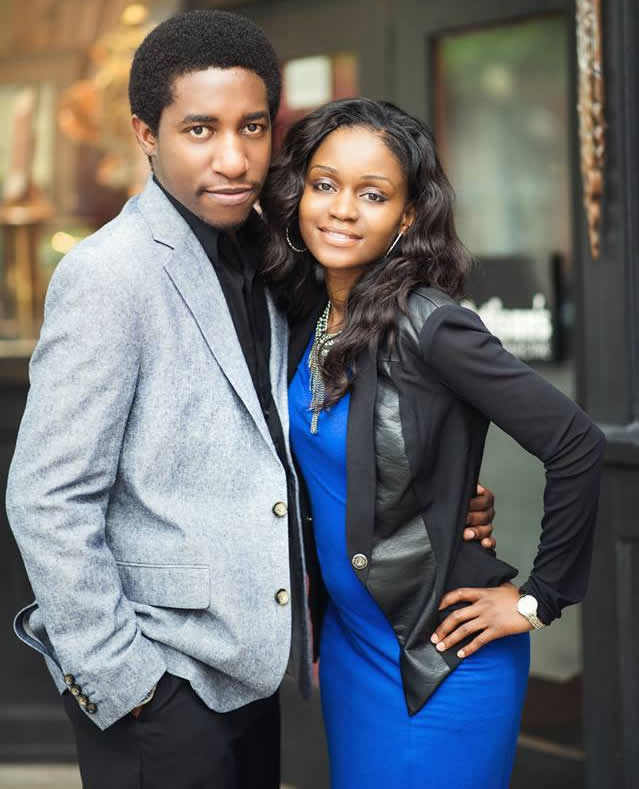 Pastor Eloi Manjoro (left) is the third and last born child of Bishop Manjoro and the late Mother General. He is an ordained pastor, anointed musician, song writer and music producer. He has his own record label (EManG Records) which has released albums. His latest album is a musical masterpiece. It is titled Peace, Love and Joy and can be purchased from most digital music outlets like Apple iTunes Store, CD Baby and Amazon. His first album, In God's Love, is also available and can be downloaded from Apple iTunes Store and Amazon.
Peace, Love and Joy topped the FM charts in Zimbabwe. Pastor Eloi Manjoro was nominated for two Zim-Achievers awards and for the African Gospel Music Awards.
He is a graduate of Christ For the Nations Institute and is currently serving as a Media Director of Faith World Ministries.
He is married to Patience Manjoro (nee Miti) (right) and together they have a son and a daughter. Patience Manjoro is a powerful worship leader and a recording artiste. Her single, Thank You, is a breath taking R&B song also available on Apple iTunes Store. She graduated with an Associates Degree in Practical Theology at Christ for the Nations Institute and is currently serving in full time ministry with her husband at Faith World Ministries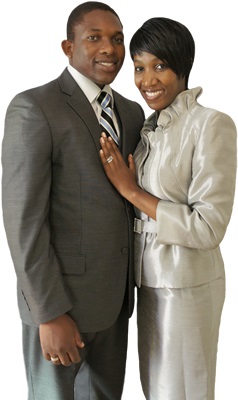 Pastor Dr Clifford Mutibvu is son-in-love to Bishop Manjoro and the late Mother General. He is a powerful preacher of the gospel of Jesus Christ and has transformed many lives, especially in the younger generation. He together with his wife lead a large group of youths, giving direction, hope and courage to mould a group of young people that will change the world. Pastor Mutibvu is also a powerful business man and banker. Despite his age, he is influential in the business world.
Reverend Dr Faithful Manjoro Mutibvu (right) is the second born and only daughter of Bishop Manjoro and the late Mother General. She is a powerful preacher who has travelled all over the world changing lives, with miracles signs and wonders following. She is also a powerful worshipper and song-writer. A graduate of Christ For The Nations in the USA. She is the seating President of Virtuous Women community and Claapphia rescue center founded by the late Mother General. She is the President of Faith Women international at Faith World Ministries. The Dean of students and of Education at Faith World Bible College. She together with her husband are parents to one son, and they are of Godly influence to many people all around the world, especially to the young.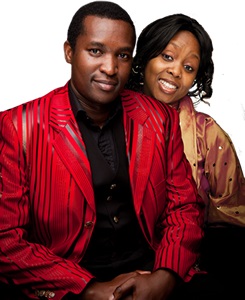 Pastor Dr Jr and Dr R Manjoro are the first son and daughter in love of Bishop Manjoro and Mother General. They are charismatic leaders, visionaries, provocative thinkers, and entrepreneurs who serve as pastors of FWM in the United Kingdom and also Director of Faith World Bible College. They have a heart to see people grow in faith in Jesus and to see the Kingdom of God advancing. They focus on extending a hand of help to the needy and a message of hope to those that have lost hope. God has blessed them with a powerful prophetic ministry and a great healing anointing. They are thankful to be spiritual children, walking in the footsteps and standing on the shoulders of Bishop and Mother General. They are happily married and loving parents to three anointed young men